This delicious chicken enchilada dip is so versatile it can be converted into a full meal with little to no effort. Layer it over a salad, make tacos or burritos out of it with your tortillas, or turn it into quesadillas or enchiladas filling. Either way its sure to be a crowd pleaser! 
Ingredients
FOR THE DIP
8 ounces Sutter Buttes Salsa Verde Sauce
11 ounces canned corn, drained
1 can chopped tomatoes, drained
15 ounces black beans
½ cup chopped cilantro
4 chopped green onions
2 jalapeños (either with seeds and ribs removed for less hot or left in for a little spice)
3 tablespoons Sutter Buttes Taco Seasoning
7 ounces chopped green chilies, drained
8 ounces cream cheese, softened
1½ pounds shredded chicken
8 ounces of shredded cheddar cheese or Mexican blend cheese (hold back 3 ounces)
FOR GARNISH
Chopped Green onions
Diced Jalapeños
Extra shredded cheese
Chopped cilantro
Directions
Step 1: Preheat the oven to 400 degrees
Step 2: Add all of the veggies into a bowl (black beans, corn, tomatoes, chopped green onions, canned tomatoes, chopped green chilies, and chopped cilantro)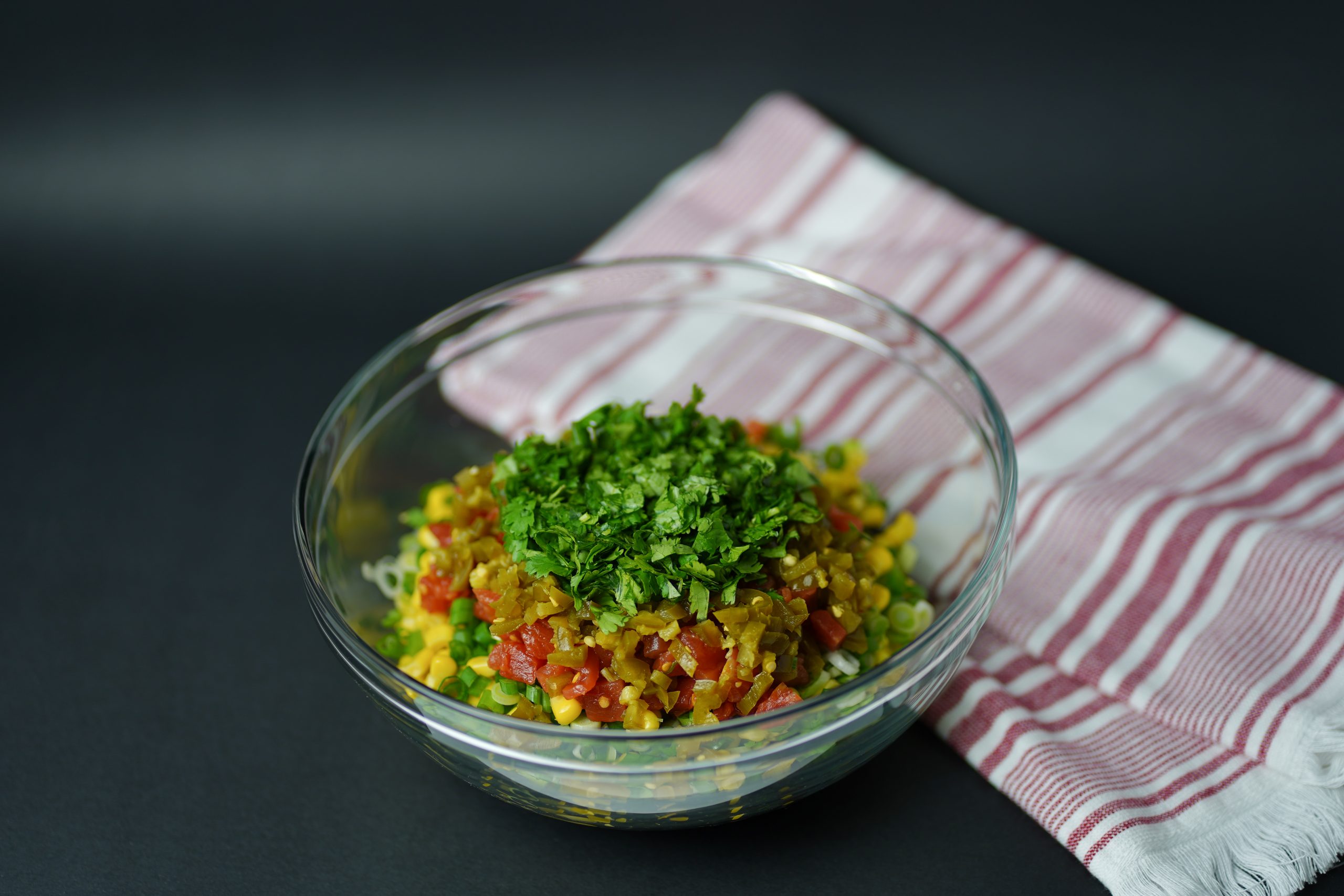 Step 3: Next pour in the Sutter Buttes Salsa Verde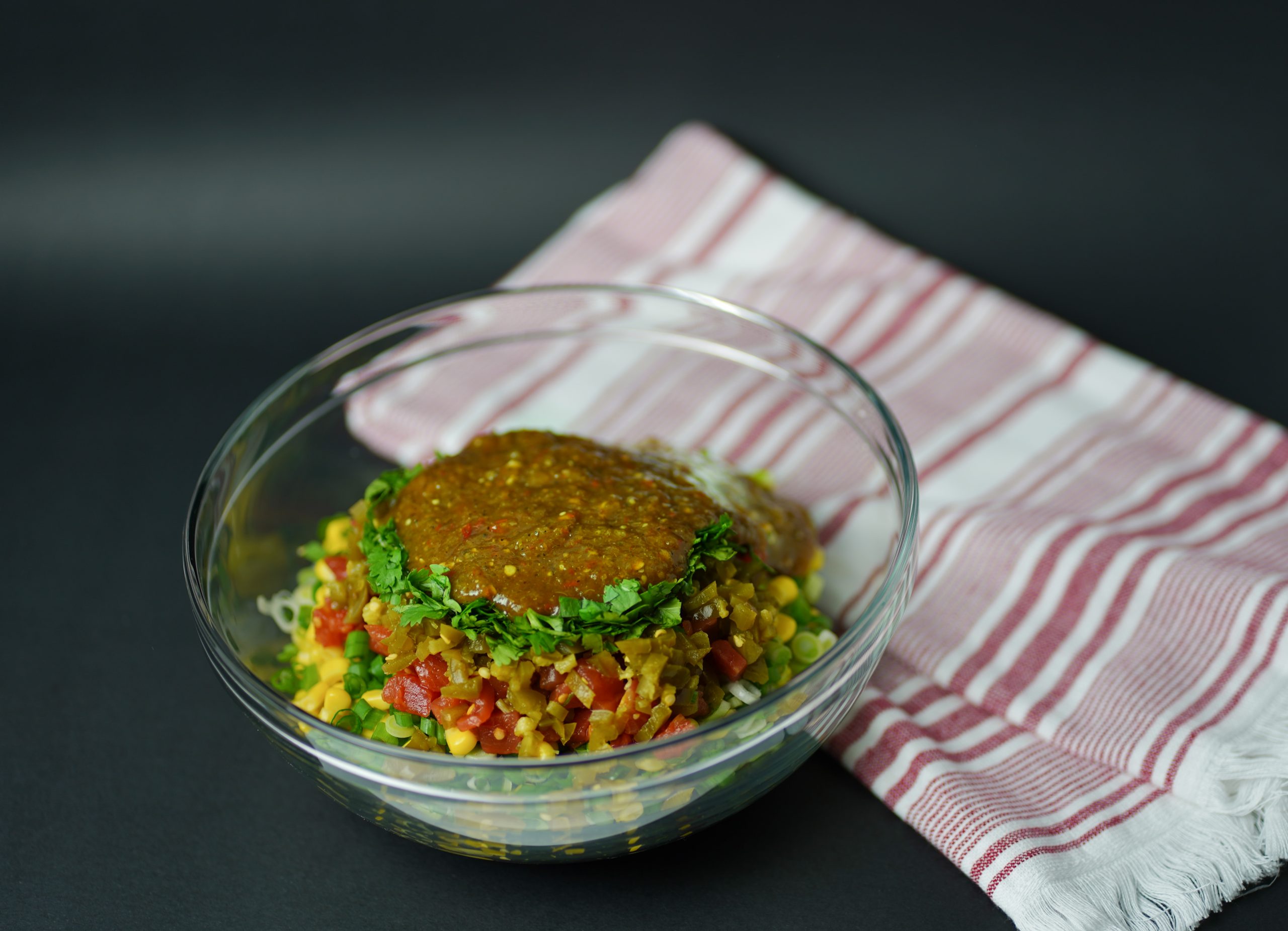 Step 4: Next, the Sutter Buttes Taco Seasoning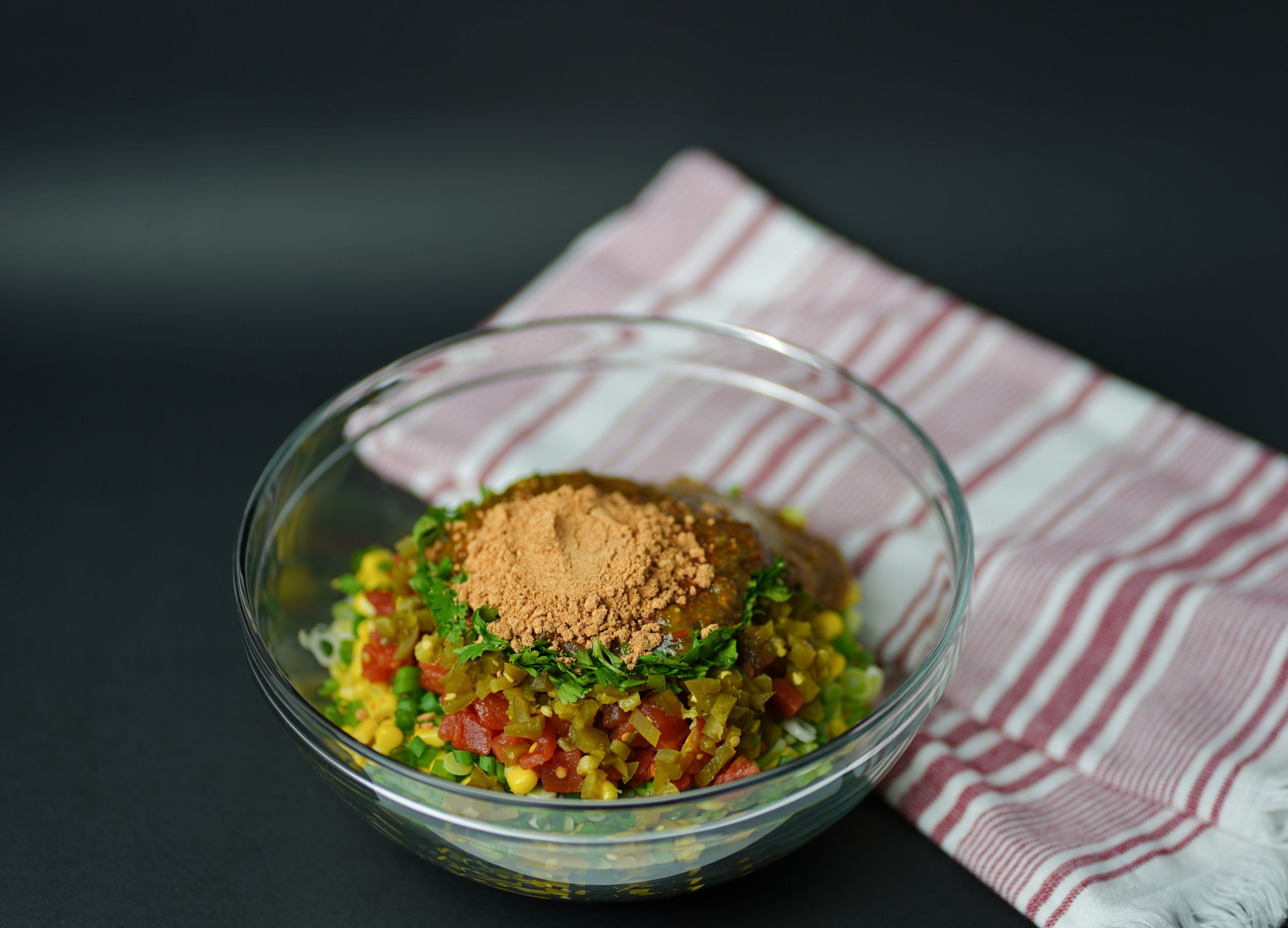 Step 5: Mix all of the ingredients in the bowl together and slowly fold in cream cheese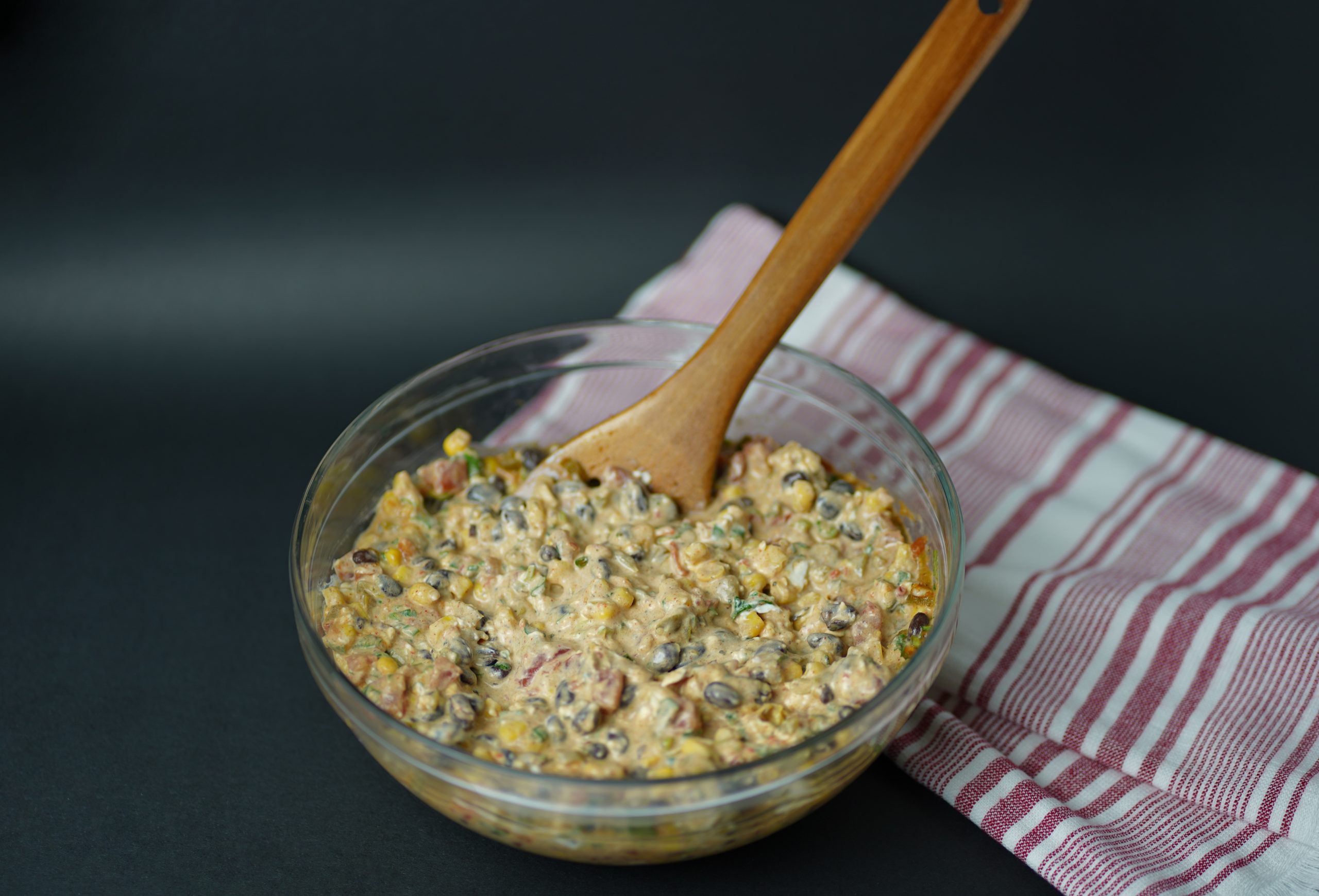 Step 6: Combine in 5oz of shredded cheese into the mixture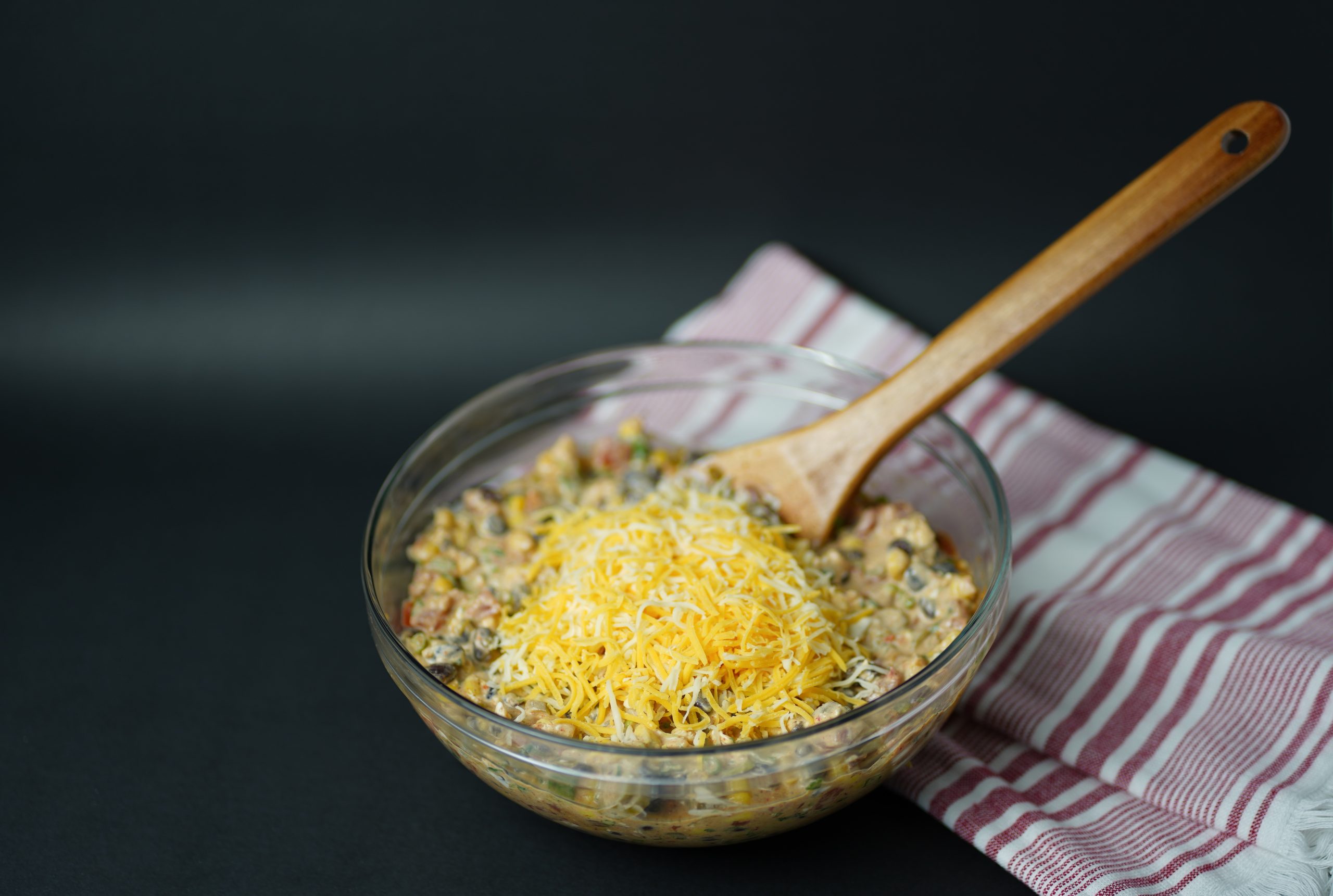 Step 7: Finally add in the shredded chicken and combine
*You can choose to exclude the chicken for a vegetarian, equally delicious option. 
Step 8: Spray a 9×13 baking dish or a 12 inch cast iron skillet with cooking spray and add the chicken dip mixture
Step 9: Bake for 15 mins uncovered or until bubbling
Step 10: Sprinkle on the remaining shredded cheese and bake 5 more minutes
Step 11: Garnish with your favorite toppings
And enjoy!
*Recipe serves 10