At Sutter Buttes, we value flavorful food and we help you prepare it just the way it should be. Our goal has been to use the freshest of ingredients in preparing our products, which includes our California Extra Virgin Olive Oil, Gourmet Mustard, Tapenades, Honey, Jams and range of Balsamic Vinegars and infused Balsamic Vinegars.
BEST CALIFORNIA EXTRA VIRGIN OLIVE OIL

Welcome to Sutter Buttes, if you are a connoiseur of good food or you love to cook, then you will surely appreciate the value of good oil. At Sutter Buttes, we promise to deliver the best California Extra Virgin Olive Oil that can elevate the taste of the dishes you prepare for your family.
California Extra Virgin Olive Oil can be enjoyed best with fresh salads, or as marinade for seafood and chicken. We also provide myriad varieties of extra virgin olive oil, infused with distinctive flavors like Blood Orange, California Lime, Fresh Basil, Meyer Lemon, Thai Chili, Rosemary.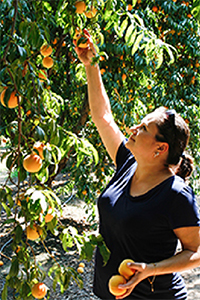 Behind this refined harvest of gourmet accompaniments are owners Alka Kumar and Arek Kazmierczak. Their flair for creating the perfect combinations of taste and texture begins, in their words, "with everything we love from our upbringing and family." Brought up to appreciate the value of food in family life, Alka and Arek have travelled extensively to bring home more of the world's finest flavors—the sweet, the savory, the spicy, and the just plain "wow!" Combine these food-wise travelers with a commitment to fresh, regional ingredients, and up springs Sutter Buttes Olive Oil Company.
HOME